Kia ora e te whānau,
Welcome to another night of ramblings by Renée (omgosh total new name for a blog!!!!) and 100% actual what this is!!!!!! hahaha
Well the past few weeks have been…eventful,  I guess.
You might remember me saying last time about how tired I was as the diabetes was playing up majorly – particularly at night. Cue – exhaustion. Cue – depressive episode. It was rough. Extremely rough.
I had a breakdown at work and proceeded to cry for 5 hours! Like whaaaaaaaaaattttttt?!? It is very unlike me… I am not really a crier. Well, when I was medicated I cried twice in like 4 years haha now I am un-medicated (currently, since last year – could be subject to change!)
So life paused, and I had (have) to try to come up with plans to change it.
Number one was now KW and I take turns and have a night each dealing with Beau's diabetes overnight. Some nights we don't need to do anything, other nights, we are up lots and for varying lengths of time. And I would say the majority of the time it was me, not all the time, but most. So there was somewhere where I needed to share more of the load.
Next – I desperately feel like I need to spend more time with the boys and also more time by myself – not necessarily  BY MYSELF, but like FOR ME. You know?
Obviously, number 2 is a constant work in progress.
Beau has had a site infection – his worst yet, on his poor wee bum 😩 So that was ouchie for him, and required a week of yucky antibiotics! He didn't like them at all, so we had to give him half a bit of choc for each dose (oh, the irony is NOT lost on me my friends!!!) but he was ok and carried on like the fucking champ that he is! How did I get so lucky!?!?!
His behaviour has been a bit off lately, definitely at home – which I had contributed to us being super busy (since deciding to list our old house, sell, move, make build plans, move towns, new class at work type thing) so I hope that now we are settling in things will improve.
Quality time is my love language, so that's why this breaks my heart to think it is why he is playing up. Well, not think, I know that's why. I'm very happy to take the blame, well, not happy, but will honestly own up.
He has started to have a few issues at preschool too, which is unusual for him.
So we have spent some lovely time together and I think (hope!) things are improving.
Part of me though is like FUCK, of COURSE you aren't always behaving (well, he IS a kid!) but he puts up with so much extra shit that most people wouldn't have a clue about. Mostly happily. Mostly without protest. Every single day and every single night. No breaks. Ever.
What a superstar. I think I would play up, psych out, moan and begrudge it all if it was me doing all this shit, day and night, night and day. Hell, I pretty much do anyways! lol
So ya know, cut him a break. THEN I'm like 'Do I already cut him a break? Is he spoilt and acting out because I let him away with stuff?'
Welcome to parenthood – a delicious mind fuck!
Anywho, the ACTUAL point of this post, was to update you all on my 4 year old and 9 month son, Beau who WILL SOON BE GOING TO SCHOOL!!!!
YES I AM YELLING ON PURPOSE!
So – so far, every single time I talk about him leaving preschool I tear up and can't talk lol but yesterday I met with the (amazing!!!) DP of the kid's (arggghhhh even saying that!) school, to start filling out Beau's High Health Needs form to send to the Ministry of Education. This form gets reviewed by them and they allocate a certain amount of hours of Teacher Aide time to the student.
Beau's diabetes is 100% managed by myself, Kodie, his preschool teachers and my Mum. Not ONE other person is able to look after him.
God, saying that is scary.
My nurse bestie kinda can, as she knows lots about it and can do the basics on the pump. Oh and my other bestie who I trained up this summer. OK phew.
Anywho.
So, the meeting went REALLY well, it was so nice to chat and we could have talked for hours and she was so eager to learn and it seems like other staff are too (YAY!) and I was honest about how I was feeling and she put my mind at ease, saying they will do whatever it takes to keep Beau safe and help me feel at ease. So empathetic and amazing and really EXACTLY the person I needed to meet and deal with.
Phew.
So the rough plan is to train up 2 teacher aides to deal with everything, plus 2 teachers in his hub, plus the office lady. All staff will get a basic run down as well.
We missed the New Entrant parent night (don't ask, still a sore spot for me 😳) it was a mistake and I had no clue it was on…. but Beau's start will be quite different than others anyways.
KW and I will take him in and stay with him for some visits (quite a few more than most) and then we will stay for a bit when he starts too.
I might almost be nearly kinda getting closer to maybe being able to admit this is a happening thing in 3 months time.
And that my friends is it. Bedtime for me.
Already treated 2 lows and it's only 9.25pm!  Wish me luck for the rest of the night! ❤️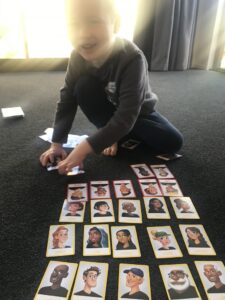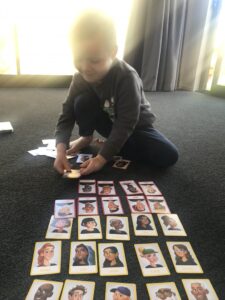 Look at hiiiiimmmmmmmmmmm – DELISH!  😍😍😍